We have come a long way from the olden times where the good lords and ladies could afford to have ladies in waiting and footmen. The only place where we can enjoy the luxury of someone who can wait on us is the restaurant. But the kind of lives we lead today, it might not always be easy to haul yourself all the way to an eatery for some food. We want everything delivered to our doorstep because we know; we don't have much time for anything else. What with the traffic and the division of time between work, family and friends, everyone today wants to enjoy the peace and quiet of their homes but with a beautiful meal laid out in front of them. Modern day on demand food delivery business have made this possible.
Considering the profitability of the on demand food delivery business, many smart entrepreneurs are choosing to walk this course. With new and advanced apps with features that touch the sky, it is no short of a modern miracle that people are able to browse through a selection of restaurants, go through their menus and then order the food that they like to get it delivered right to their doorstep, without once having to step out.
Things to do before setting up your own food delivery business
While it is a very exciting prospect to enter this lucrative and profitable market space, one has to do a little homework to ensure that everything going forward is smooth sailing. Let us take a look at a few of the important things that one must do BEFORE starting their own on demand food delivery business with the help of an app like Waitr.
Understand the Demographics
The number of orders that will be placed in the region that you plan to launch your business may or may not be directly proportional to the population of the area. This is why; instead of just a population count, you have to get into understanding the demographics of the place. Take a look at what are the various housing societies that support night shift goers, where do most working people live and if there are any hostel hotspots. These are the regions where you can expect the highest number of orders from.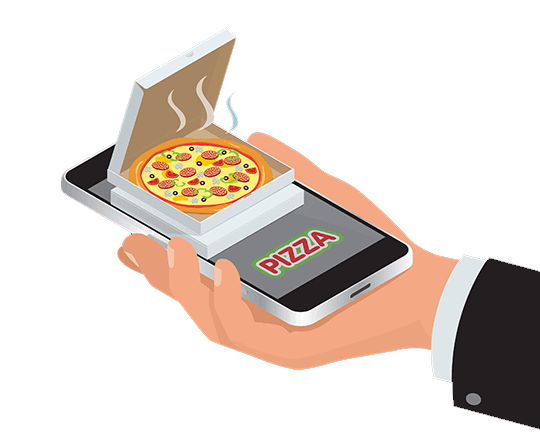 Take A look at your Competition
Don't be naïve enough to believe that you are breaking ground with an innovative business option. There are already some business solutions that are already present in the market which the people are using already. You have to identify who are going up against and analyse their business model, their strategy and take a deep dive into their strengths and weaknesses.
Create a Business Plan
A business plan is not just hot air and dreams. You have to put everything that you decide in black and white. Create a budget plan, make milestones to gauge the progress of the company, identify targets that you must achieve and create an expansion plan. You might need it sooner than you expect.
These businesses are explosive. They don't grow slowly over a period of time, but have a really short incubation period after which they explode. You have to be ready for the market, just as much as you have to be ready for the direction in which you want to take your business in.
Time to talk Application
One of the most important aspects of any on demand business is their mobile application. That is what gets everything rolling smoothly, provides access to the users and makes sure that restaurants can utilize it as a digital platform to sell more food.
Therefore, you have to understand that the success or failure of your business practically hinges upon the quality of the apps. Building a food delivery app like waitr is not a very wise idea in today's time, because it is clearly a waste of time.
There are hundreds of ready made on demand food delivery apps such as the Waitr Clone ready to be purchased and launched with your logo, brand name, color scheme and under your server credentials that it can get you in the market in less than a week's time.
Make sure that you pick out the best app by testing it thoroughly so that you know exactly what your customers should expect from you. Also note that just because you are purchasing the Waitr Clone does not imply that your app has to work exactly like the existing one. If that happens, no one will understand you as a separate brand.
While being a cloned app, the Waitr Clone that you launch your business with should have a very distinct features and qualities. It might be wise to follow the same flow of the app though, so that your users are not forced to unlearn anything in order to learn how to use your application.
Where to get your Waitr Clone App?
Look for a white label on demand mobile app Development Company that has built at least 1000 mobile apps of the on demand nature. This will ensure that they know what they are doing and are familiar with the market space.
As mentioned above, testing the app thoroughly before accepting it or buying it is critical. Any company worth its salt would not have a problem in setting you up with a demo account that you can use to test the app for as long you like. Take a look at it from the admin panel, as a user, as a restaurant as well as a delivery driver so that you are 100% clear on the operation of the application. While you are at it, it might also be a wise idea to take a look at the customer testimonials and reviews so that you know if the company that you are purchasing the apps from is credible and reliable or not.